Village Art Group Show
Opening Reception: Friday, September 8th, 2023 5-7pm
Lunch ala Art Artist Talk: Friday, September 29, Noon | Lunch $10 reservations recommended
FINALE: featuring Mariachi and Jazz
Saturday, September 30, 7-9 pm | no charge BYOB
Village Art is a group show on display at the FMAAA Art Center for the month of September. This exhibition features 2D and 3D work by artists from the Fort Madison Mexican village including Sheri Lozano-Dobbs, Jacob Cangas, Trevor Prado, Nikki Ponce and Renay Domingez. The Opening of this show is Friday, September 8th, from 5pm to 7pm. Opening Receptions at the Art Center are always open to the public and everyone is invited to come meet the artists that are able to be on hand and enjoy some light refreshments while they view the show. The FMAAA Art Center, located at 825 Ave G in Fort Madison, is very excited to host this show during the month that also includes the annual Fort Madison Mexican Fiesta. This exhibition represents a collaboration by members of the Mexican Fiesta Committee along with the Art Center to draw attention to an important part of Fort Madison's cultural heritage. The exhibit features vibrant contemporary work by artists whose families started and grew in the village. Each artist approaches their studio practice from a different perspective. The FMAAA Art Center is excited to bring their work together to be in conversation with each other, reflecting in some ways on a common heritage and shining an enduring light forward on futures still unfolding.
Sheri Lozano-Dobbs has been part of the local art scene in Fort Madison for many years. She has participated in the Fort Madison Area Arts Association's garden tours, exhibitions, and art auctions. She was a featured artist in the Great River Health Systems Art Show. Lozano-Dobbs continues to volunteer and work as an arts instructor for the FMAAA. Her mediums vary between paint and paper including acrylics, tissue paper, paper mâché, and found object recycling with mixed media. Artists that have influenced Lozano-Dobbs are Vincent Van Gogh, Diego Rivera, and contemporary artist Evita Tezeno. Lozano-Dobbs was born and raised in Fort Madison, Iowa and now has five grown daughters and three grandchildren. Since childhood, Lozano-Dobbs has turned to art as a form of expression of her feelings, ideas and experiences. Art is an important way for her to share her culture. Her art training began with local arts instructors Jim Knapp and Lorraine Lowenburg. Lozano-Dobbs went on to attend Southeastern Community College (SCC) in Burlington, Iowa where she studied under Professor John Bybee.
Jacob Edward Cangas of Des Moines, Iowa has a full schedule as a reseller and stay-at-home Dad. Still, he has always been compelled to create, always managing to make something out of very little. He uses this creative outlet as catharsis. At other times, his creative energy just takes over and he is compelled. Currently he paints, sketches, and explores using oil-based paints, ink and acrylic. He states about his ongoing art practice, "There is generally no direction only destination."
Trevor Prado's work is from his current collection entitled Daydreaming. He states, "Growing up in the village made a huge impact on my life as an artist. From watching my aunts and uncles cooking food, to making art, and having both sides of my family living down on that side of town. You could say it is a place that I'll always call home." He further describes, "As an artist I try to connect with my audience through experiences, colors, and imagery. Pieces vary from confusing bundles of nature to late night, restless, digital pieces. Flowers have always been a huge favorite of mine to paint because I am allergic to most. This show is a little bit of everything." Prado resides in Denver, Colorado.
Local regional artist, Nicole (Nikki) Ponce is excited to share her work with the community during this group exhibition. "Like many artists," Ponce says, "my work has grown and changed throughout my life." Ponce describes her current process as, "making spontaneous marks that represent happiness. The work starts with photographs that stir up a positive emotional response. From that initial response, I draw using a technique called blind contour. After reviewing those lines and making adjustments, I began to paint using acrylic." Ponce loves bold lines and bold colors that reinforce her printmaking background. Nichole Ponce graduated with a Master's degree from Eastern Illinois University in 2006 and has been teaching at Carl Sandburg College for the last 13 years.
Renay Lozano-Dominguez has a completely different approach to her practice using rocks as her medium as she develops a range of rock sculptures. She lives on the orphanage grounds that she and her husband built in a small farming community in Central Chihuahua, Mexico. The village is called Rancho de Borjas and is where they are currently raising 20 orphans. Lozano-Dominguez states, "God has given me the vision to create rock sculptures from the rocks I find on our orphanage grounds…I do all my work for the Glory of God only naming pieces that are extra special to me." Lozano-Domingues has lived in Mexico for nine years but always considers Fort Madison as her home and emphasizes family. "I come from first generation Mexican Americans. Both sets of my grandparents migrated from Mexico in the early 1900's. I have four grown daughters and now nine grandchildren. They are the loves of my life."
Village Art will be on display at the Fort Madison Area Arts Association (FMAAA) through September 30th. The Art Center is open Tuesday – Saturday from 10am to 5pm, closed on Sunday and Monday. Lunch ala Art is an artist talk luncheon accompanying most exhibits. It will be held on Friday, September 29 at 12pm. Reservations are recommended for the lunch. There is no requirement to attend the luncheon if you would just like to hear the Artist talk (begining approximately 40 minutes later). Lunch ala Art will be catered by Moma Knows with pork tamales and veggie enchiladas, rice and beans, along with a delicious confection by Sheri Lozano-Dobbs for dessert. FINALE, a performance evening held each month at the FMAAA Art Center, will feature a Mariachi Band as an authentic way to celebrate the work of these artists and end the month. The FMAAA expresses gratitude to the Fort Madison Mexican Fiesta and the Latin American Club, LULAC 304 for their sponsorship and coordination of this month's exhibition.
---
Upcoming:
October 2023
Hans Breder | Intermedia Retrospective
Hans Breder's remarkable artistic accomplishments ripple on today with his art making its way into public spaces throughout Iowa and many of his former students successfully positioned in art departments carrying on his brave and spirited approach to art at universities across the Midwest. A successful artist, Breder moved from New York to make Iowa his home in the 1960's, founding the Intermedia Program in the School of Art & Art History at the University of Iowa in 1968 directing it until his retirement as a F. Wendell Miller Distinguished Professor in 2000. His work brokered new approaches as he bravely broke down the barriers between media to grapple with and articulate ideas. An accomplished studio artist, his work challenged what we think we see using mirrors, sound, shadow, light, performance, video and ever-evolving technology as he reached beyond the known studio to embrace other media to grapple with ideas. As he blazed a path seeking to explore Intermedia, he laid the foundation for others to follow with their own questions and curiosity into what is now commonly known as Interdisciplinary Arts. Breders students and some-times collaborators included among others Ana Mendieta and Charles Ray, forever expanding the limits of what is considered art. Breder exhibited extensively from New York to Moscow, Mexico City to Japan, including MOMA, as the first video artist invited to participate in three Whitney Biennials. The bredth of his career can't be captured in a few sentences. And thoughts about his work are best left to those who knew him best. A booklet has been created compiling words juxtaposed against images of artwork that appear in this exhibit. A limited number of copies are printed.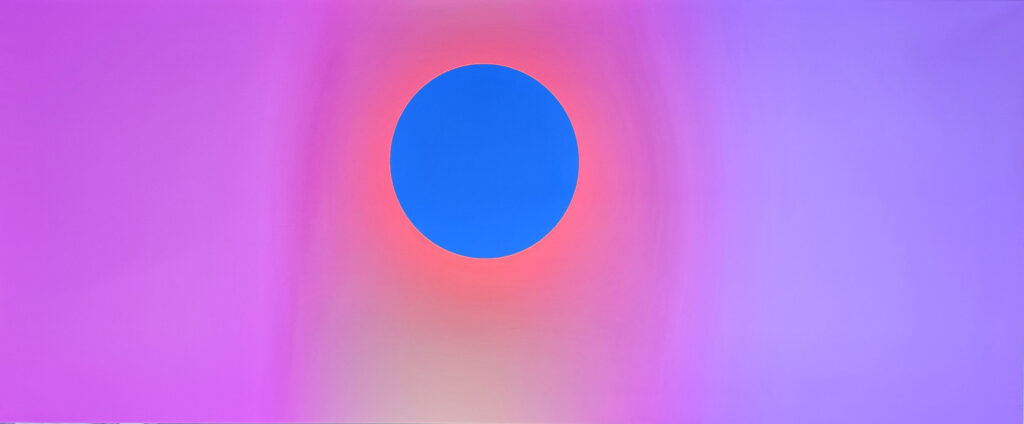 ---
November: Jane Shank | The inspiration of Plein Air painting Oils THURSDAY, November 9 5pm-7pm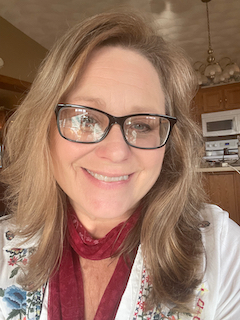 Jane is a talented artist whose pastel paintings beautifully capture Lake Superior, Madeline Island, France, and Iowa. She is always exploring new directions in her art and has recently been experimenting with different mediums and ways for her patrons to appreciate her plein air work. This exhibition focuses fully on the inspiration and processes that Plein Aire painting brings to her studio work. PLEASE NOTE: The opening reception for this exhibition is a Thursday.
December: All Member Show Friday, December 8 5pm-7pm
---
Past Exhibitions: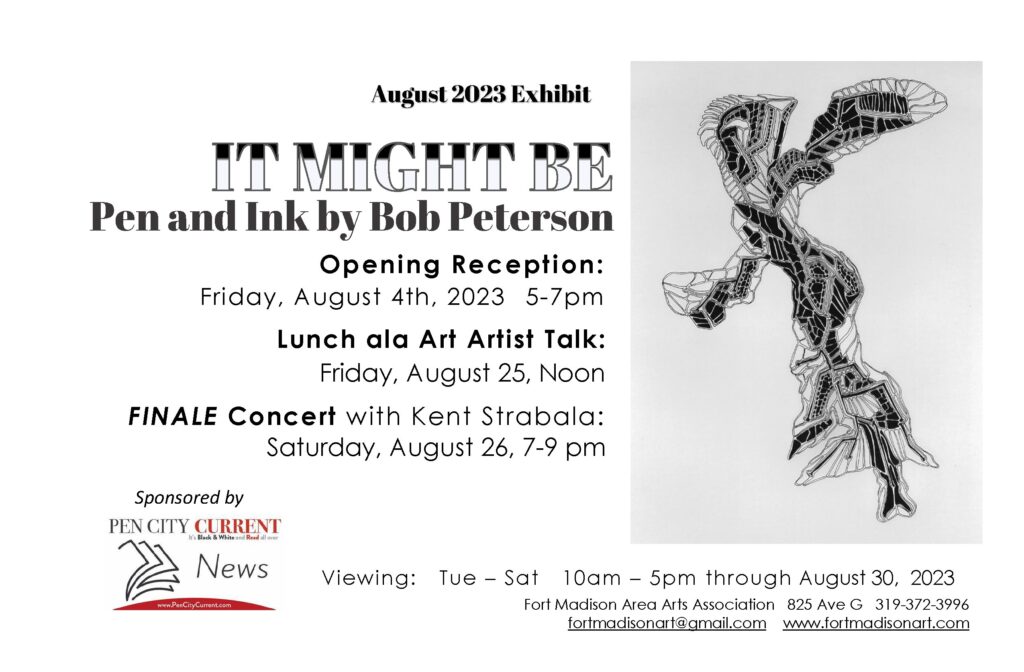 It Might Be pen & ink by Bob Peterson
Opening Reception: Friday, August 4th, 2023 5-7pm
Lunch ala Art Artist Talk: Friday, August 25, Noon
FINALE Concert featuring Kent Strabala Saturday, August 26, 7-9 pm with open-mic during the intermission
The FMAAA Gallery welcomes Bob Peterson of Cedar Rapids exhibiting his marvelous pen and inks for the month of August. His pen and inks are a visually interesting and unique interpretation of place. He creates these meticulous ink renderings that are loosely based on the shape of a city (if you are looking at a map.) But… not actually a map with his full use of artistic license and excellent design sensibilities taking each piece in its own interpretative direction.
Bob is a graphic artist, photographer and technical writer who has won multiple awards for his design and photography. He is an active member and current President of the Creative Artists Club in Cedar Rapids. An avid traveler, Bob has visited 48 of the 50 states and 16 countries. The maps of many places he visited have influenced some of his recent work. Bob has created fine art ink drawings, etchings, engravings, dry point, woodcuts, prints, landscape paintings, silver point drawing, custom welded jewelry, metal sculptures from 1967 to present (part time). From 2007 to present (full time). Many of his works of art won awards. As a photographer, he has documented and photographed each of the 78 existing Roosevelt New Deal murals in the state of Iowa, and also documented 300+ other WPA murals across the lower 48 states.
The FMAAA is delighted to host this accomplished artist's work for the month of August and thanks Pen City Current for their sponsorship of this unique exhibition.
LIGHT photography by Marc Wallace
Marc's ethereal landscapes and imagery exemplify his prowess for playing with light. His sensitivity behind the lens captures moments that are purely emotive, as he strives in his mission, "to accentuate light, the intrinsic qualities and character of God." Marc further states, "Our world is an incredible place that we get to live in. Everywhere we look, we can find astounding beauty. It is my hope to help people see the incredible beauty of God's creation…"
Marc first learned photography from his father, and purchased his own first camera while in high school. Later serving in the Marines he was stationed at the Headquarters Battalion for the 3rd Marine Division in Okinawa, Camp Courtney, complete with a photo lab and a knowledgeable photo tech. Marcus used the opportunity to really explore this media thoroughly. He states, "Having full use of this valuable resource changed my perspective about photography and I fell in love with this very challenging medium, Black & White Photography… my preferred medium for taking Pictures…My wife [Debbie] and my friends who know me accuse me of seeing in Black and White."
Light will open with a Reception on Friday, June 2, 2023 from 5pm to 7pm and be available for viewing until after Artist Gallery Talk at Lunch ala Art on June 30th. We thank Lee County Bank for their sponsorship of the June Photography exhibition in the Main Gallery.
The Art Center is open Tuesday through Saturday from 10am until 5pm
---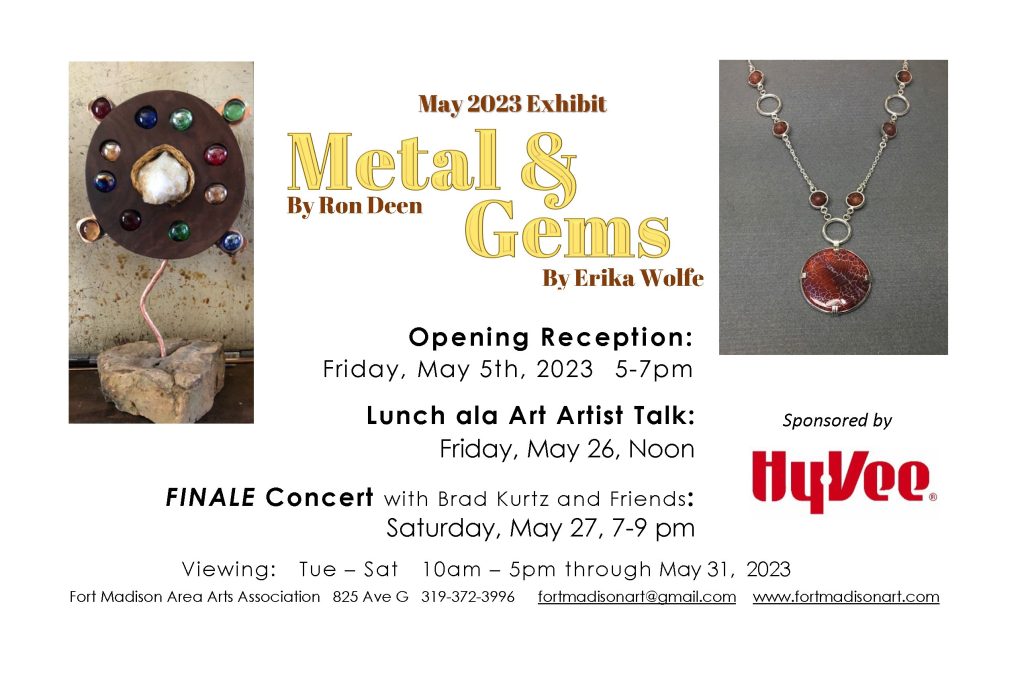 ---

Area High School Artist artwork in the Main Gallery for April on display through Saturday, April 29 at the conclusion of the FMHS Jazz bands performances during FINALE.